Agencies-Gaza post 
Qatar removes Israel's name from the World Cup site and replaces it with "Palestinian territories"
In a case classified as strange and incomprehensible, Qatar removed the name "Israel" from the official World Cup map on the official website of the FIFA World Football Federation.
The name "Israel" was removed from the map of States, and the words "occupied Palestinian territories" were replaced by the words "occupied Palestinian territories".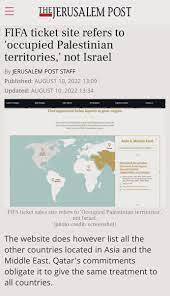 YOU CAN READ: Why did Qatar remove Israel from FIFA World Cup??
Reporter for Yediot Ahronot Sports, Nadav Tsensavir, said, "It turns out that Israel is not on the map that Qatar designed for the 2022 World Cup, posted on FIFA's Qatar World World website and anyone wishing to buy hospitality packages will discover that Israel's name is not on the list, and replaced by the only option called "occupied Palestinian territories", a dedicated page on the official website of FIFA."
He added in a press release that "when accessing the website of the Organizational Committee and prepared with the flag of Qataris and the management of Qataris, the option of purchasing the packages is offered to locate the sales agency closest to the buyer's site by country".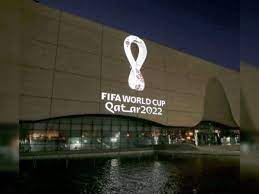 "Besides, entry into Asia and the Middle East shows all countries in the region With the exception of Israel, when searching between countries, the words "occupied Palestinian territories" were discovered which surprised the Israeli businessmen who entered the website, they were surprised that Israel's name had disappeared".
The reporter said that "we are in front of a great stigma, Qatar has been selected to host games, and it must be for the whole world Israel cannot just disappear on the FIFA website from all countries of the world, in accordance with its commitments to FIFA".
"Qatar is obliged to treat all countries of the world without omitting the names or flags".
Another businessman said that once FIFA was aware that the organizing committee had allowed Israel's name to be removed, there would be a major scandal.